← Back
Phoenix: "We thought that the music industry would destroy us"
According to Le Châtelier's principle, every system tends to react to a change imposed on it from outside by diminishing its effects. If this equilibrium is disturbed, it will shift towards products or reactants in such a way as to oppose the change and restore new equilibrium conditions. Associating thermodynamics with Phoenix may seem a curious paradox; it actually fits the French band like a glove. With twenty-three years of career and six studio albums released, Thomas Mars, Deck D'Arcy, Laurent "Branco" Brancowitz and Christian Mazzalai are about to return with their new creature, "Alpha Zulu". 
Produced by the band themselves and recorded entirely at the Musée des Arts Décoratifs in Paris, "Alpha Zulu" is the band's much-needed cry after two years of pandemic. The catchy, easy-going pop-rock that has always characterised the Versailles-based band's sound meets the classicism and rigour of the rooms that spawned it. Funk guitars and electronic sounds mingle with personal reflections on the present, transporting us on a journey that is roughly thirty-three minutes long and delivering a coded message full of urgency. Phoenix's unmistakable style has remained unchanged, just like their status as a group capable of leaving their mark on pop culture without necessarily having to respond to the fashions of the moment. Everything is organic, natural, spontaneous, but above all it is the fruit of a clear path taken by the quartet over the past two years. 'We found a nice studio in Paris, it was the first step of a long journey that led to the birth of our new album", they tell me.


"For each project, we always try to find a special location and this time we found it in the Louvre", Brancowitz continues. 'When the pandemic broke out, everything became more complicated. Thomas was stuck in the US, but once back in Paris we also got together with Deck and Christian and the songs all came together spontaneously. Alpha Zulu is definitely the result of the combination of these two elements: the global pandemic and our recording studio. It is not every day that you get to record your album in one of the most representative places of French culture, where the importance of beauty and artistic expression is constantly valued and recognised. We worked every day in a small white room with a very nice view of the Jardin des Tuileries, it was very poetic. I hope that all the naturalness with which this record was born shines through." 
Focusing on the music was a blessing. Isolation certainly helped to strengthen and speed up "Alpha Zulu" 's creative process. Many of the songs on it were born in the space of ten days. When I ask them if the record was driven primarily by instinct, as well as naturalness, they do not hesitate to confirm my impression. "We wrote a lot and in a very short time, the inspiration was very strong, especially when you think about the fact that Thomas was away from France for ten months, it had never happened before".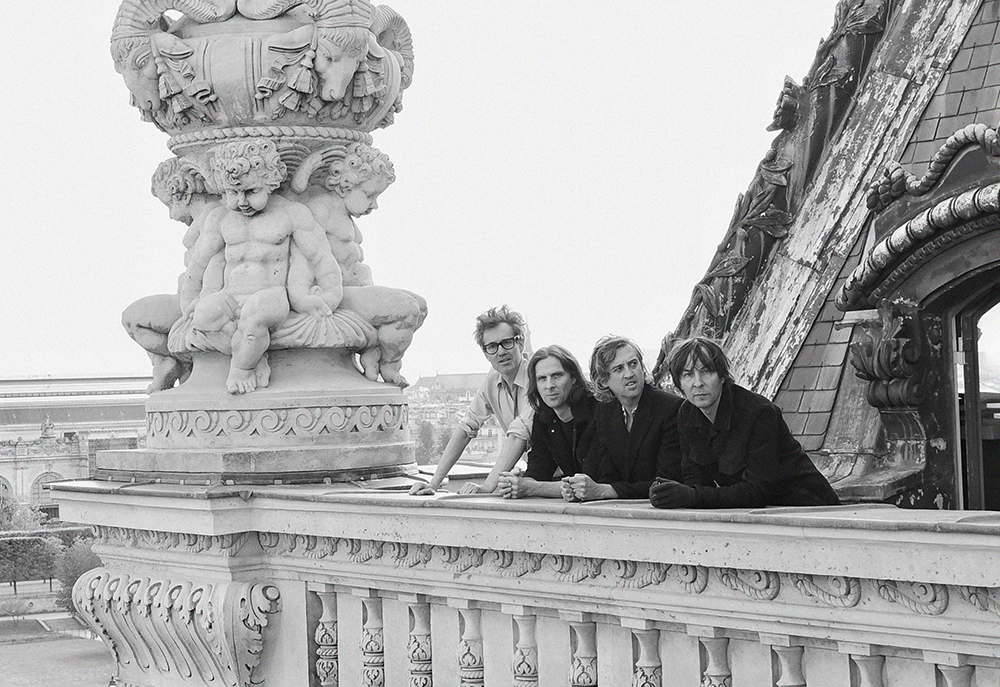 Another very strong influence in the production of the record was undoubtedly the spiritual presence of Philippe Zdar, the band's long-time producer who passed away in 2019. "We worked with him on all our first records. He left an immense void, but at the same time his personality was so strong that even though he is gone today, it feels like he never really left. We felt his presence again while we were writing for this new project. It's strange to explain'. In "Winter Solstice", the only song on the record that was not composed in the studio and which sounds to the listener's ear like a true stream of consciousness, the phrase "Now it's hard to connect" echoes. Building a connection with those around us seems to have become profoundly difficult, just like finding a narrative that allows us to overcome and live with a present marked by climate crisis, war, inflation and the devastating psychological effects of the pandemic. "It was written when we were in the eye of the storm. I was in Paris, while Thomas was in California during the period of the great fires that ravaged it", says Laurent. "It really felt like the apocalypse."
The artwork of "Alpha Zulu", a detail of one of Botticelli's most famous paintings, the Madonna with the Child, is equally unsual. The prayer book that four angels hold in their hands has been removed to make room for something far more mysterious. "We were looking for specific elements to put on the artwork, when we came across this painting so miraculous in its beauty that we couldn't help but use it. The only intervention was to remove the book and turn it into a mysterious object, like the monolith in Space Odyssey'.
There is one verse in particular that opens the entire record, "Take a moment to decide to compromise". A clear and resolute statement that tells so much about Phoenix's twenty-year journey in the business. I wonder if there have been more decisions or compromises in their fabulous career. "Decisions" - Laurent confirms.  "When we started playing, we were convinced that the music industry would destroy us one way or another. It felt like Phoenix Vs. the world. We managed to keep our independence and climbed this big pyramid step by step." 
After winning a Grammy Award for Wolfgang Amadeus Phoenix in 2010 and headlining a long string of major festivals - from Coachella to Austin City Limits - they explain that twenty-two years after their debut "the love of music is a beautiful constant with a great deal of truth in it." 
"To lose the love for your craft is to truly lose everything", they go on to explain, "which is why it's very important to experience these moments as if it were the first time. When we write music, we are steadily searching for emotions without knowing what is happening'.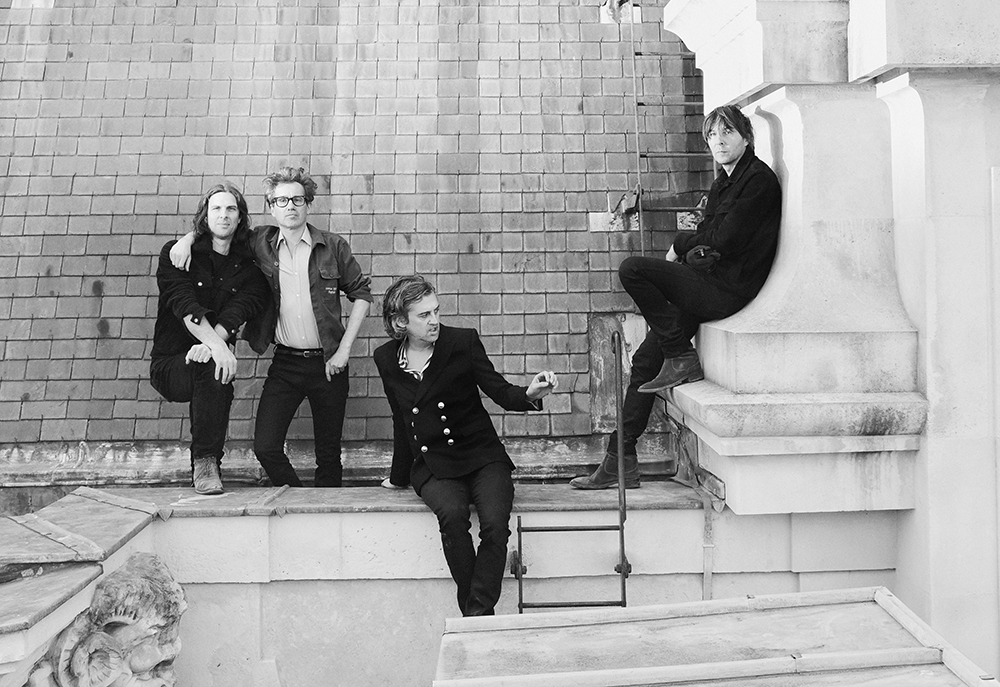 "The strategy we normally adopt is to write together in the same room, waiting for the moment when we end up losing control. I don't know if this creative strategy can also be applied to other dimensions of our lives. Maybe on stage, because every time it feels like being a tightrope walker. There is always this possibility of falling. We are often asked if it is annoying to sing the same pieces. We tell people that it's like a priest who always says the same formulas  but feels that everything is different each time. The ritual is the same but it doesn't feel like a repetition. To make music is to find yourself in the pure present. Nicholas (Godin ed.) of AIR once told us how he had almost managed to forget the loss of his father thanks to the comfort that music had offered him. In those moments, playing music meant entering another dimension and I think that's its real magict". 
Brancowitz takes a break. "It separates you from the past and the future, it keeps you in the present". 

Words: Alessia Bisini 
Photos: Shervin Lainez
Graphics: Simone Mancini/Jadeite Studio
Editorial Coordinator: Emanuele Camilli
Publicist: Astarte Agency/Camilla Caldarola
Disclaimer: The original version of this feature appeared on the Italian publication HeyJude Magazine on Nov. 3rd 2022.